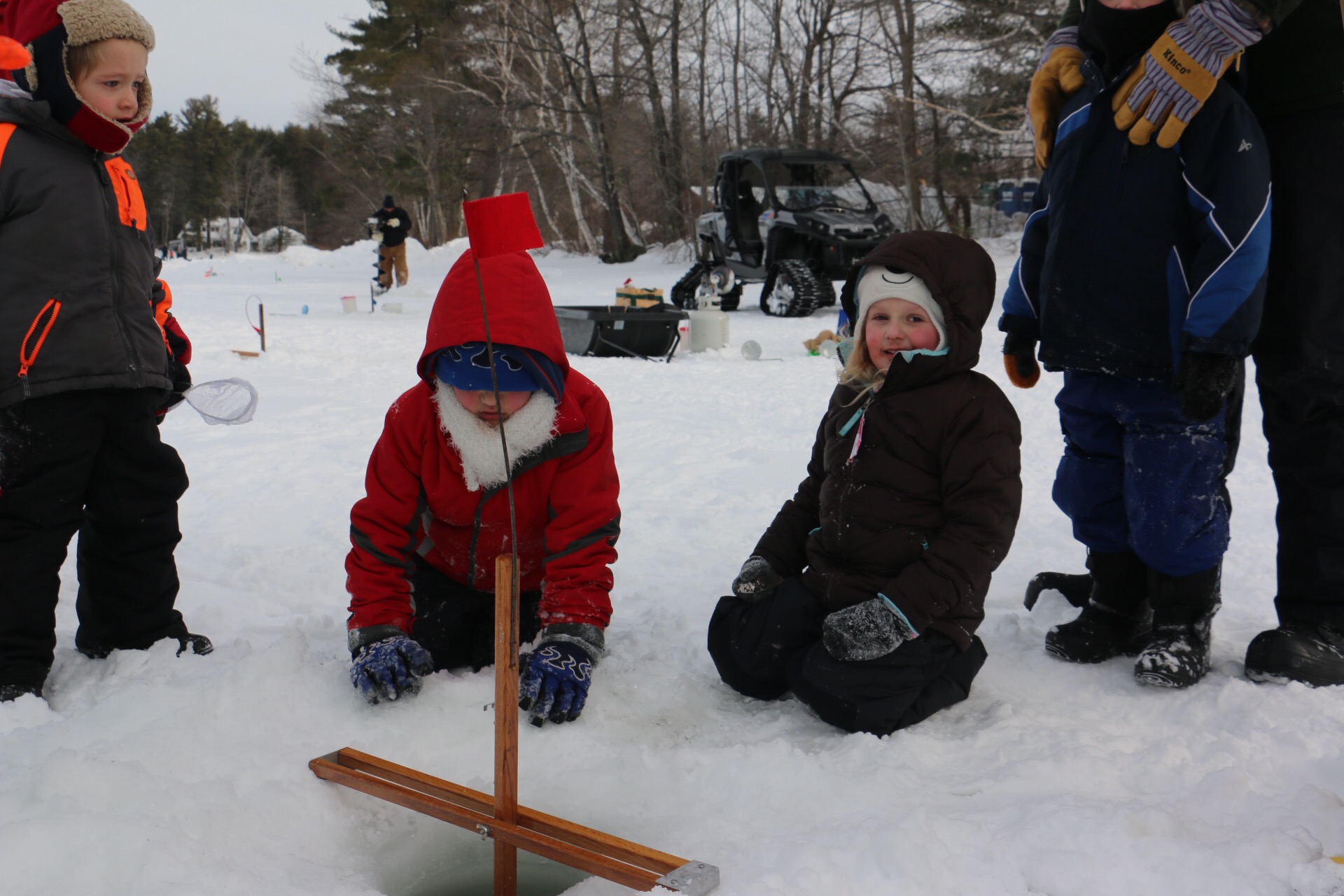 February 16, 2016 9:31 am
Leave your thoughts
We have extended the registration deadline to Friday, February 19th – the day before the derby! The 7th Annual Jack Traps Youth Ice Fishing Derby will be held on Saturday, February 20th 8AM – 2PM on Cochnewagon Pond here in Monmouth! The goal of the derby is to get kids outside on the ice for a fun day of fishing and get them off of the smart phones, computers and video games. We hope to create a great outdoor experience they will remember the rest of their lives. The derby is not a competition – every child gets an ice fishing prize and a few lucky participants win some extras – including lifetime fishing licenses; all thanks to our top-notch sponsors that come back year after year. This year we have some fantastic prizes, including a Jiffy 4G 10″ Auger from L.L. Bean and a 2 man insulated Pop-up ice shack from Polar Bird, Inc. We'll have set of 5 Jack Traps to give away and will be giving away up to 6 lifetime fishing licenses!
Inland Fisheries will be stocking brook trout just for the event so the kids will have plenty of fish to catch and there will be free food, coffee, hot chocolate and more for those attending. We'll have traps available to use for kids that do not have any and there will be bait available on the ice. Be sure to dress warm!
In order to participate each child must submit a permission slip signed by their parent or guardian and you can download the permission slip here! You can email a copy of your signed permission slips to shawn@jacktraps.com, drop them off to us here at our retail store in Monmouth, or snail mail them to Jack Traps, Inc., Attn: Youth Derby, 151 Ridge Rd., Monmouth, ME 04259. Get your slips in early as we are expecting a great turn out this year – the first 200 participates receive an ice fishing prize!
Any parents or guardians that wish to volunteer at the event please contact us at 207-933-9499, and of course we are always seeking more sponsors to make the derby bigger and better than ever – the more sponsors we have the more lifetime licenses we will be able to give away this year! Hope to see you all there.
Categorised in: Uncategorized
This post was written by Shawn Norton